Resilience App is an open-source coalition empowering neighborhoods with technology during the COVID-19 crisis. This is a global endeavor with contributors from different countries. It is an ongoing project and once launched, I will provide a direct link.
Brief
Problem
The COVID-19 crisis has led to people staying home as much as possible to reduce risk of exposure to the virus. This has made it very difficult for many people to get groceries or the supplies they need.
Solution
"Dropoff", one of the first features for Resilience App, will help delivery volunteers find the most efficient routes to deliver groceries and supplies to those in need. This leads to more time and cost effective deliveries.
Description
Web app for delivery volunteers to find the most efficient routes
My Role
UX Design, UI Design
Platform
Desktop, tablet, phone (responsive)
Project Length
About 3 months
Dropoff Feature
User Experience
The first feature I have contributed to, within Resilience App, is called Dropoff. Users (delivery volunteers) will input the different addresses they need to visit. These could be grocery stores, home addresses, or any other location required on their route. Once addresses are submitted, the user will be connected to Google Maps, where the most efficient route will be provided. This means less time on the road per trip, allowing volunteers to provide relief for more recipients.
Design
The software tool Figma was used for this project. Figma allows multiple users to interact with designs simultaneously. This enhances communication, especially when all contributors are online around the world.
The first screen in the image below allows users to input the addresses they're visiting. The second screen shows what the forms look like after addresses have been input. Once "Calculate Itinerary" has been clicked, a list of addresses is displayed in the most efficient, time-saving order. Users can then open Google Maps from this screen to start their route. Finally, after visiting each stop, users may choose to check off each address for organization purposes.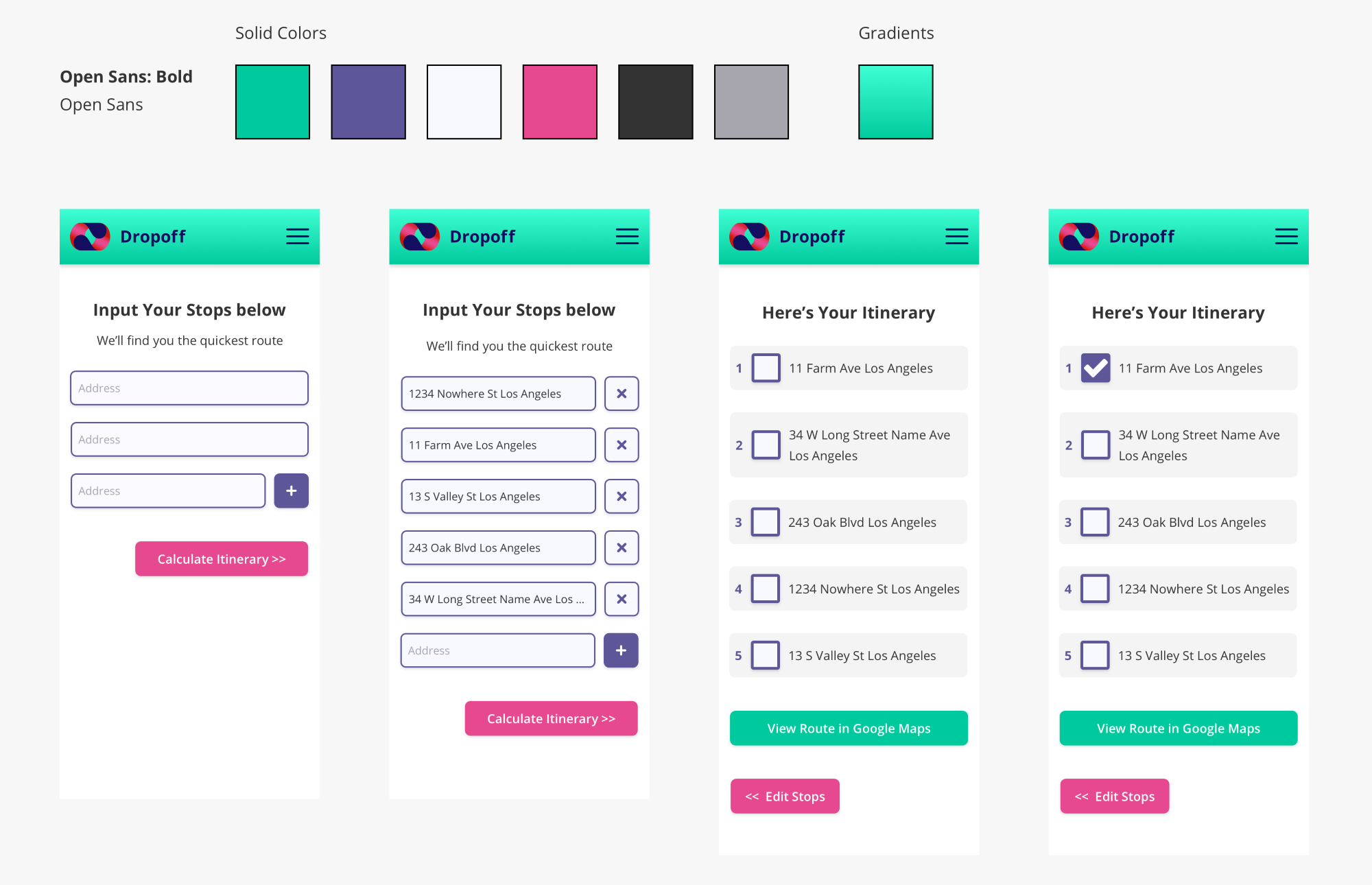 Figure 1: Dropoff High-Fidelity Screens and Color Scheme
What's Next?
More features for Resilience App are currently being worked on, including a simple way for recipients to be able to put in requests for deliveries of groceries and supplies. This will be beneficial for many people, including the homebound, immunocompromised, and healthcare workers.